30 Jan 2019
Team Tyne achieve world record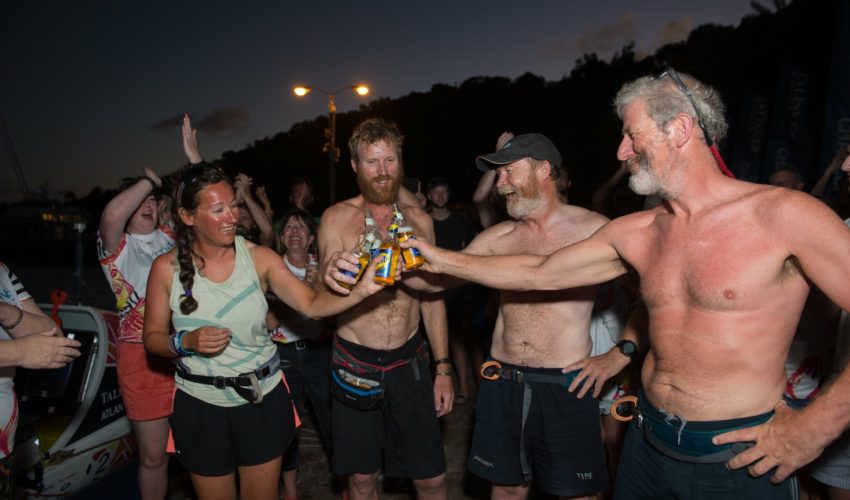 We are delighted to report that on 23rd January 2019 we, Team Tyne Innovation (Claire Hughes, Alan Huntly, Steve Sidaway and Phil Kite), completed our 3,000 mile row across the Atlantic, in the Talisker Whisky Atlantic Challenge, in a world record time for a mixed team of four of 42 days, 10 hours and 26 minutes, beating the old record by 14 days.
We would like to thank all our sponsors who helped us achieve our dream. By showcasing your products and services, and demonstrating the innovative spirit is alive and kicking in the North East, we hope we have enhanced your brand through our association.
We would also like to thank all our other supporters, you know who you are, who have contributed in so many ways to our journey, thank you so much.
As the project reaches its conclusion our plan is to continue to raise funds for the three great North East charities who have been with us on our journey, Daft as a Brush Cancer Patient Care, the Stroke Association and St Oswald's Hospice. To help us make a real difference, if you can, please donate by going to our website donation page on www.teamtyneinnovation.com
If you would like to read more of what we have been up to over the last two years then go to the Team Tyne Innovation page on facebook, view our twitter messages @team_tyne and look at our website blog page.
Thank you
Photo credit: Ben Duffy