The Boat
Team Tyne Innovation has  now acquired a boat for the race.
Over the last 12 months the team has been finding north east businesses and organisations with exciting innovation and incorporating them into the project.
We now have sponsors and supporters providing
Marine paint for the underside of the boat that prevents slime and barnacles attaching, that would otherwise slow us down -AkzoNobel of Gateshead
Solar film that is significantly lighter and thiner than tradition solar panels to generate energy for our sub systems – Power Roll of Sunderland
Transponders that will enable the crew to call for assistance via satellites – Jotron of Cramlington
Marine Compasses manufactured out of lighter and more durable materials – John Lilley and Gillie of North Shields
Sun Glasses that are almost unbreakable – Cubix Eyewear of Darlington
Ethical food supplements to help team performance – Natural Nutrients of Chester le Street
Mattresses scientifically proven to give a better nights sleep – Mammoth of Newcastle upon Tyne
Creative art and design – Newcastle College
Highly educated engineers, to help the crew prepare the boat for the race – Durham University
Sports Science to aid crew performance – NewcastleUniversity
Clothing incorporating bamboo fibre to aid crew performance – The All-in-One Company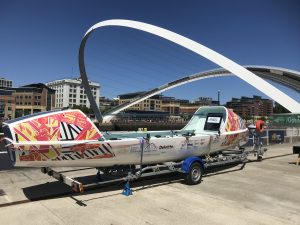 Equipment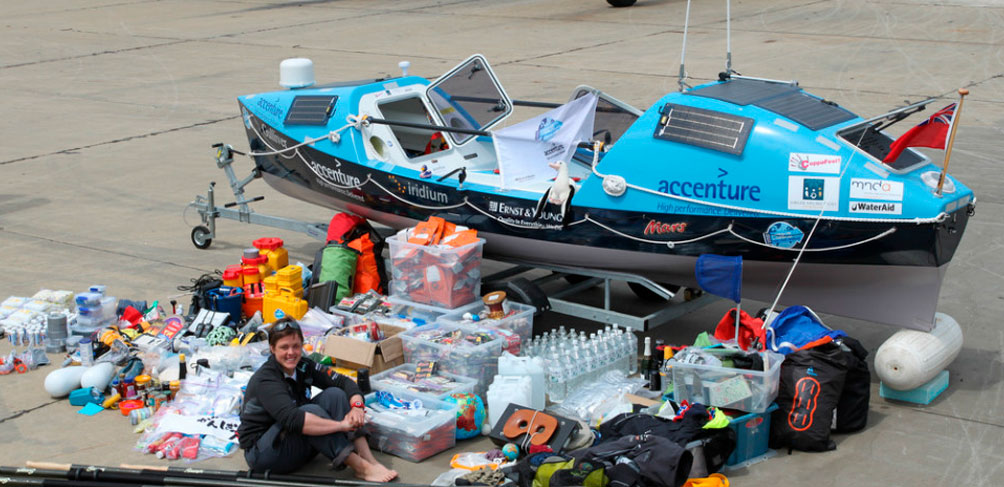 Team Tyne Innovation continues to  down select equipment supplier, targeting innovation as a key priority. If you would like to be a supplier to the team please contact us.
To view a full list of the equipment and technology required for the venture, please click here.