Phil Kite
Phil is a North-East businessman and until 2017, CEO of the Reece Group, the holding company for a diverse group of engineering businesses based at the iconic Armstrong Works, on the banks of the Tyne. For many years he has also been a non-executive director of the EEF, the voice of UK manufacturing, and Chairman of its North East Advisory Board.
During his first mid-life crisis Phil went horse riding on a dude ranch in Wyoming. Now onto his second, Phil took up rowing at the age of 53 and has over the last 3 years taken part in local regattas and head of the river races as well as competing at the British Masters in Nottingham and Vesta Head on the Thames. He is now looking to row a little further whilst showcasing North East innovation and raising money for local charities.
In business and his private life, he has a track record of delivering on important projects and sees his job as getting the Tyne crew to the start of the race.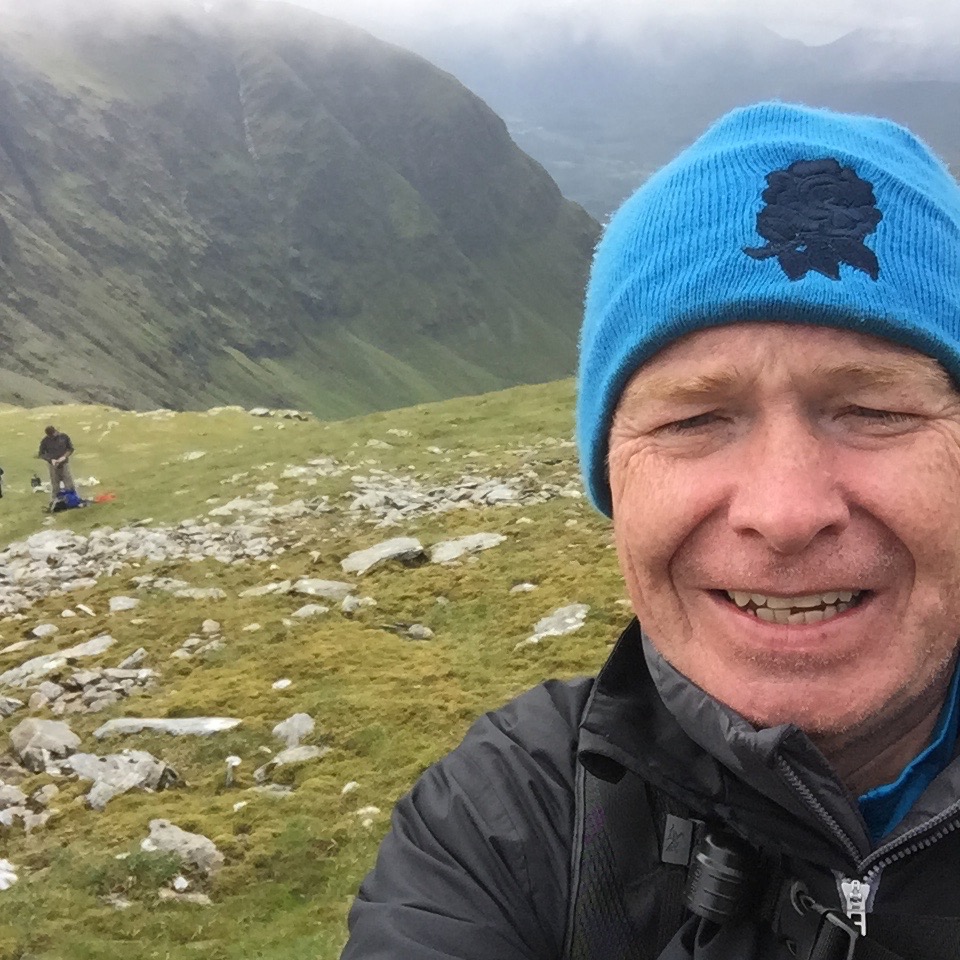 Claire Hughes
Claire loves a challenge and likes to set herself something new each year. Having most recently driven a rickshaw 3,500km across India, she has been looking for the next level of challenge and she believes the thought of 2 months in a confined space with Alan, Phil and Steve sounds like one! Add in the prospect of being one of the few women ever to have rowed the Atlantic and this seemed too good an opportunity to pass up.
As a professional project manager, Claire is interested in the logistics and preparation of the build-up but also in the team dynamics once the row is underway.
When Claire hit 30, far from settling down and considering herself approaching middle age, she discovered a new lease of life and re-engaged with her love of the great outdoors and travel. This has led to a passion for water based and, in true British style, sitting down sports. She started rowing in 2012 and very quickly caught the bug, racing regionally and nationally. She also loves sea kayaking and the freedom and self-sufficiency of being able to kayak and wild camp. Claire has experience under expedition conditions around the world, and is now keen to see just how far she can push her body and mind.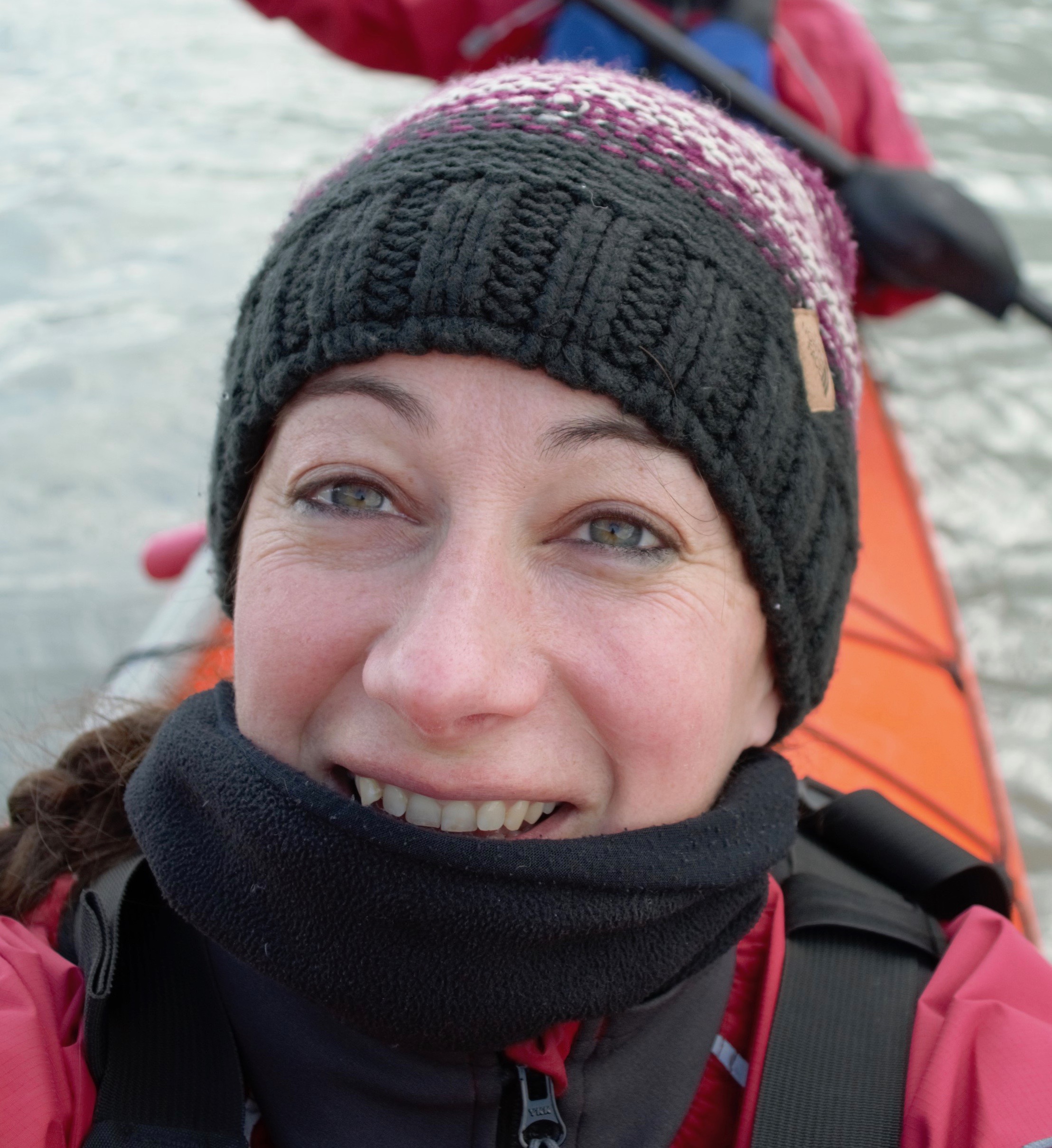 Alan Huntly
Allan is a retired Fire Fighter and now runs a Plumbing and Heating business.  He is married with 2 daughters and is looking to inspire his girls to embrace adventures in life.
He is a life-long motorcyclist, having ridden around Australia and through Europe and now takes part in Motorcycle Enduro.  He has flown hang-gliders and microlights since his early 20's and flown all around the world including Australia, USA, Iceland and Europe.
He comes from a long line of Scottish East Coast Sea Farers and is looking forward to joining that legacy.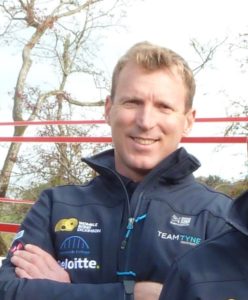 Steve Sidaway
Steve is a retired Detective Inspector and lives with his wife Jules in Warwickshire, a county furthest from the sea in all directions – a fact which most certainly isn't lost on him! He has two sons and a step daughter who are all driven and enthusiastically indulge their own life passions, which is the source of immense pride for Steve.
Steve came to rowing when his knees refused to indulge his passion for fell-running any longer and he turned to Indoor Rowing. After a few years of racing at National and World Championships, retirement afforded him the opportunity to take to the water and learn the art of controlling fine rowing boats.
Steve is now a very active member of Warwick Boat Club and can be found most mornings on the river Avon, beneath the walls of Warwick Castle, in his single scull 'Agatha'. He races regularly and will be squeezing in a few final Head Races before departure to La Gomera.
In 2015 Steve was first exposed to the Atlantic Rowing Race when he supported two rowing friends  in their endeavour. He organised a continuous relay by club members on rowing machines whilst those two completed their Atlantic Crossing. 76 days later the relay and the crossing were complete…. Steve recalls a satellite phone conversation with that crew and specifically their words as they neared Antigua – 'Mate – You'll row an ocean one day!"
Two years later an opportunity arose to take part in a challenge to row an Ocean Rowing Boat around the British Coastline. Steve jumped at the chance to be a part of this challenge and rowed from the Isle of Wight to the top of Scotland over 4 weeks and then a further week on the East coast….. He was hooked and looked for opportunities to join a crew to tackle the might of an Ocean.
Early in 2018 Steve met Claire and Phil, whilst completing mandatory Ocean Rowing training and a friendship was struck. Later that year Steve and Allan also came together to consider the possibility of working together as a pair in the 2019 race….
With the opportunity being afforded to both to join Team Tyne Innovation the rest, as they say, will be history