28 May 2018
Your life is a reflection of the choices you have made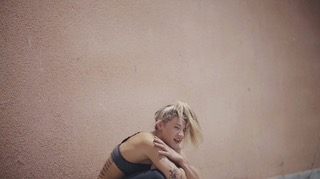 One of the most common phrases used in the rowing community is EAT – SLEEP – ROW – REPEAT and this is never more relevant when it comes to rowing 3,000 miles across the Atlantic
Pre-race , for our crew, Eating, Sleeping and Training are essential to maximising our ultimate rowing performance and we are fortunate to have a number of sponsors on board who are helping us achieve our potential.
To ensure we sleep well during our two hour breaks the crew will be sleeping on Mammoth Mattresses who have used advanced sleep and support technologies to design mattresses for the boat that will deliver comfortable, quality sleep. This is why their mattresses are used by the Tottenham Hotspur players. When it comes to training and eating the crew as a whole is receiving support from sponsors Newcastle University and Natural Nutrients.
However, each crew member has the responsibility to manage their own conditioning and in this regard crew member Phil Kite is fortunate to have received sponsorship from Sue and John Reece, who themselves have always maintained an active and healthy lifestyle.
This has led to Phil being mentored by Bobbi-Ann Poulton, a professional life style coach based in Hong Kong.
Bobbie has been interested sport and health from an early age, having engaged in a wide range of activities from horse riding to rugby and cross fit. Moving to Hong Kong she has developed her career as a strength and conditioning coach, understanding the challenges clients face to remaining fit and health whilst holding down demanding jobs.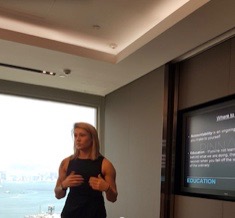 Bobbie highlights the importance of the relationship between good nutrition and health, and believes that health starts with accountability and education. She uses diet and lifestyle shifts to mitigate and slow down health conditions. A strong voice for self-advocacy, Bobbie encourages and empowers her clients to be active participants in their own health care by setting examples to their family and friends.
It is fair to say Bobbie has a vast knowledge of human movement and uses it as a catalyst to form her training modalities and nutritional prescriptions. Her interest lies specifically in those who have no idea where to turn., which was the case with Phil. Tracking food intake is just the start but creating long term sustainable habits is what she wants her clients to achieve.
Clients come to Bobbie looking for the motivation to feel, move and look healthy on the inside and out. She will encourage you to be the best possible version of yourself. Her clients have a variety of goals and requirements but they all have one thing in common. They took the hardest step, which is to start somewhere.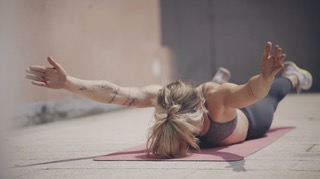 As Bobbi says – 'Your life is a reflection of the choices you have made'.
For Phil, strength and conditioning training is now well under way. His diet has changes considerable reducing the previously high levels of sugar and fat and increasing the intake of protein. He is now looking forward to the physical challenge ahead in the knowledge that the work put into achieving good nutrition and strength and condition will pay dividends when out in the Atlantic.
To find out more about developing a healthy life style contact Bobbie at ltlchoices@gmail.com